Levana Finkelstein - Actress and Sculptress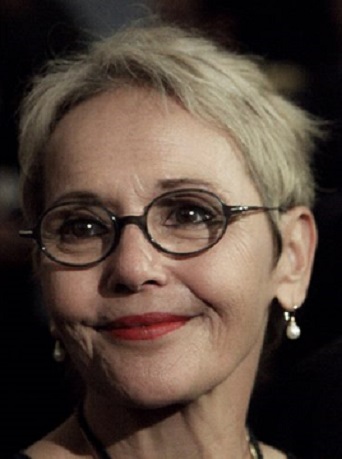 Levana Finkelstein, an outstanding and award-winning actress, and an award-winning sculptress was born in Bulgaria and lives in Israel and the U.S. Levana Finkelstein studied acting at the Beit Tzvi School of Drama in Israel as well as at the H.B. Studio in New York City, with the legendary acting teacher Ms. Uta Hagen.
In New York, Herbert Berghof (Uta Hagen's husband) chose her to star in several productions at the H.B. Playwrite Theatre, including Poor Murderer and Donna Rosita, among others.
In Israel, Finkelstein is a major star in Film, Television and Theatre productions. Finkelstein is also a member of the Israeli Film and Television Academy as well as in the European Film Accademy. She has won many highly coveted awards, the most recent of which are the Best Actress Award in the International Film Festival at Valladolid Spain and Best Actress Award in the Haifa International Film Festival, for her starring role in "Yhe Farwell Party", The Israel Film Academy Best Supporting Actress for her role im A Matter of Size, the Best Actress Award at the International Jerusalem Film Festival for her starring role as the Mother in the Film "Mother V". The movies with her have been screened and have gained acclaims at numerous prestigious Film Festivals around the world including the Venice Days Film Festival.
Finkelstein started her career in 1967 and since then she continues to capture audiences in Israel and the entire world with her
breathtaking performances in Film and
Theatre. Additionally, she has also produced as well as directed documantary film production.
Levana's resume is a list of Levana Finkelstein's extraordinary body of work as an actress.
Levana's acting career landed her on other forms of arts as sculptin and painings Levana Finkelstein -Sculpting and Painting
To contact Levana write to: levanaf@yahoo.com